Wow - what a morning. Today I had pacing duty for my Wife in the Half Marathon. When the alarm clock went off at 3:00 A.M. I was beginning to re-think my devotion to her :)). Ginette ran this race in 2:25 last year and our goal was, of course, to top that.
We took about an hour or so getting ready, gulped a couple cups of coffee, and headed to the monorail at around 4:00 A.M. By about 4:30 A.M. we had made it to the Epcot parking lot where the initial race staging was located. It was a beautiful Orlando morning, with temps around 63 degrees. It would warm up a bit during the race, but since we had a 6:10 A.M. start we were able to avoid any real sun.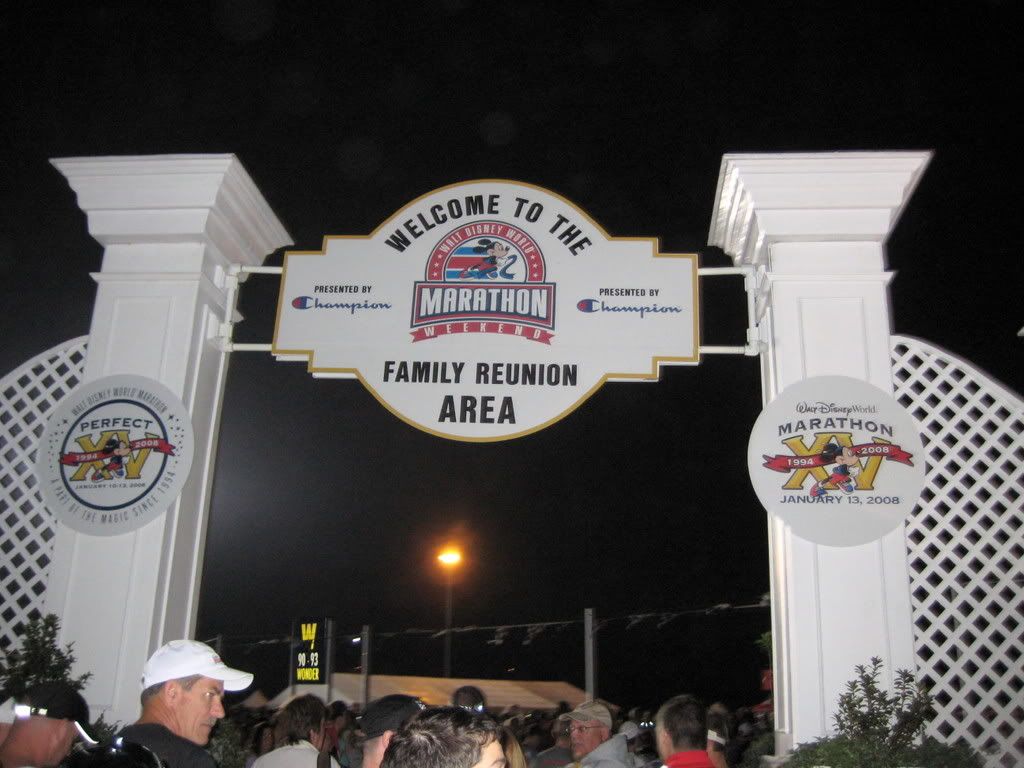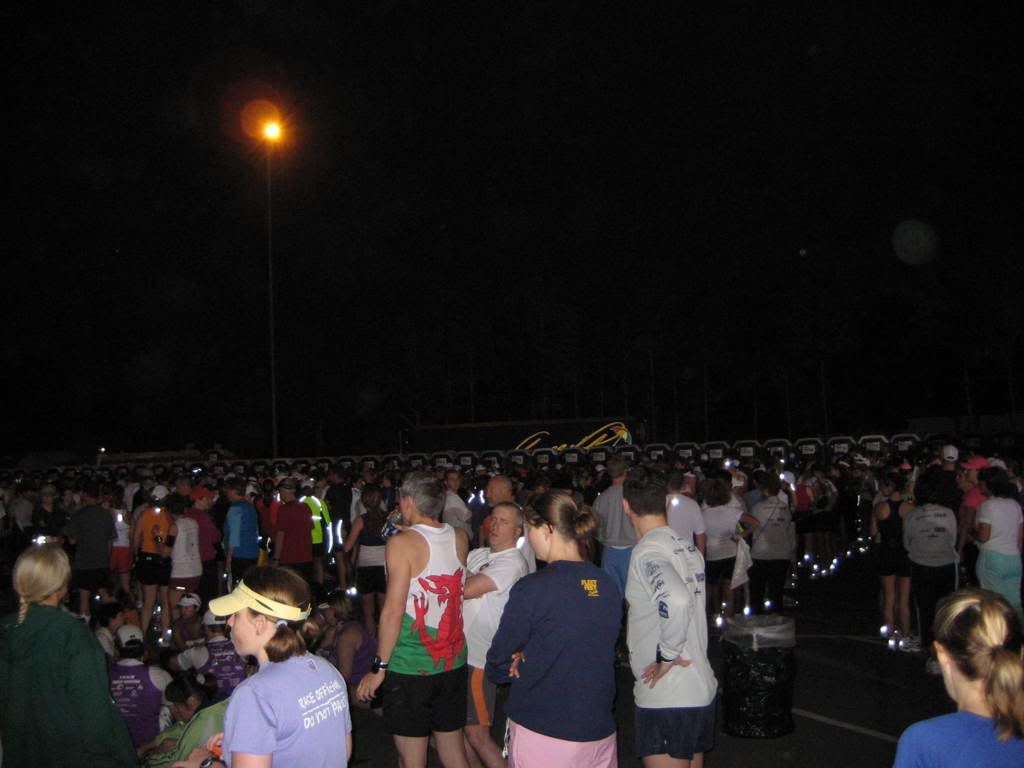 Gotta go ?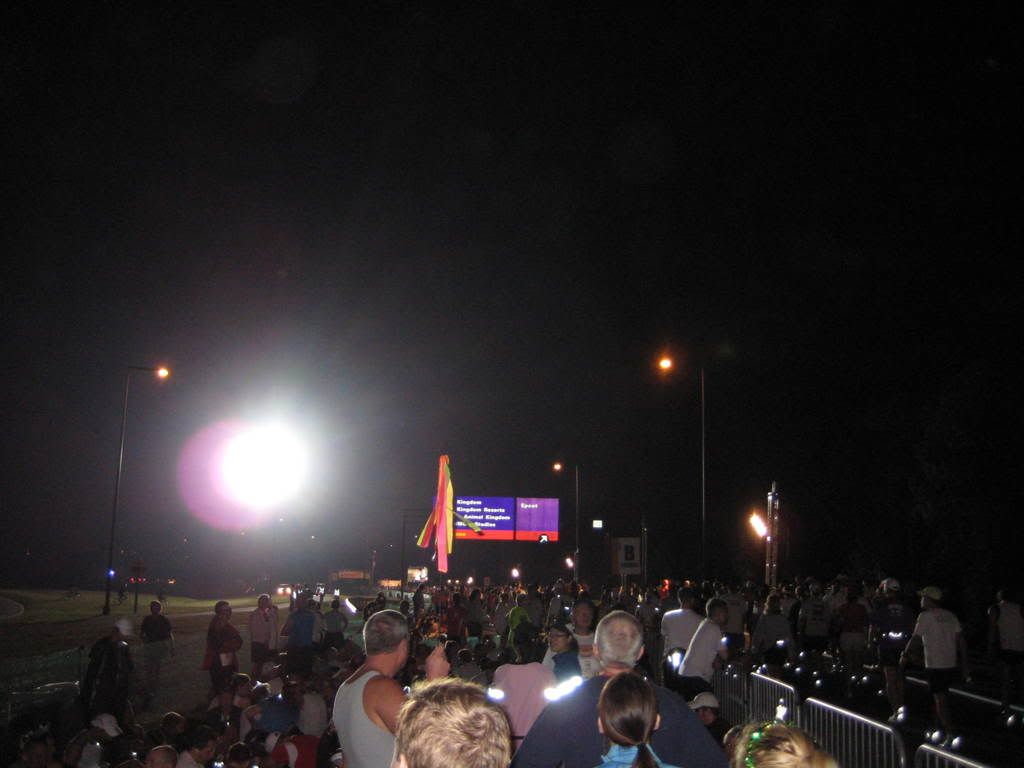 At around 5:00 A.M. they announced that it was time to make the mile or so walk to the starting corrals. I was assigned to Corral A - Wave 1 (which had a 6:00 A.M. start time) and Ginette was assigned to Corral C - Wave 2 (a 6:10 A.M. start). Of course, being the good husband and pacer, I moved back into her corral.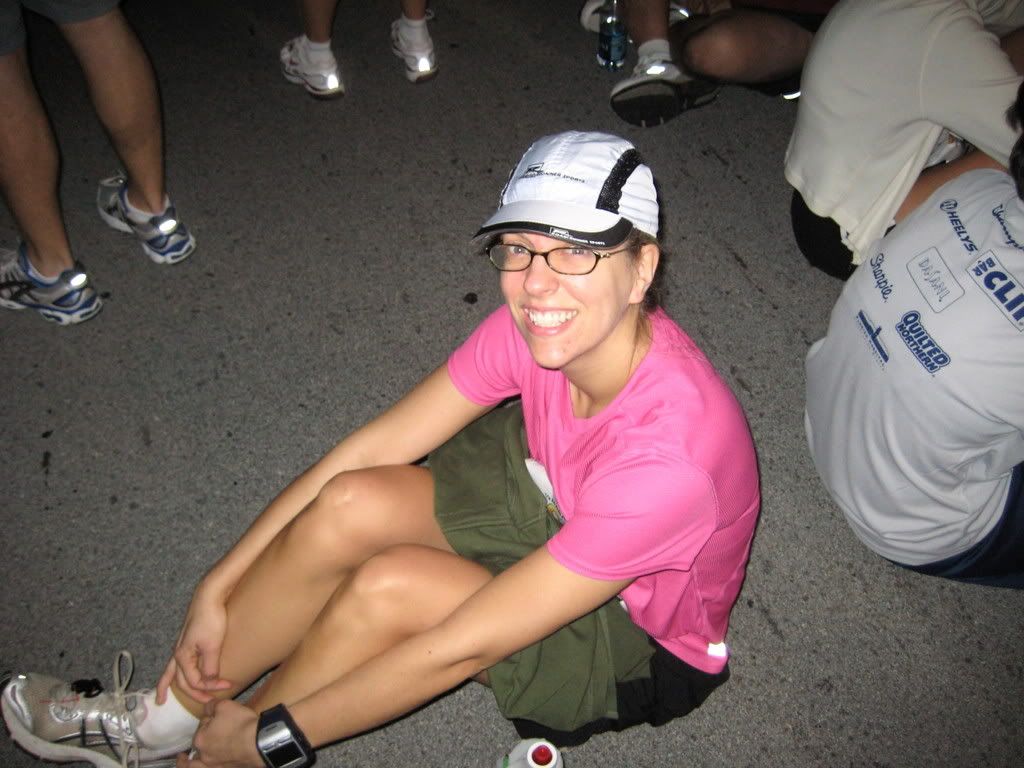 Waiting to go.
The Star and her Pacer.
Let's go !
We're off.
After the national anthem, Wave 1 was off....10 minutes later we were on our way. Ginette's game plan was to run the first 3 miles at a talking pace, then settle into a 9/1 run until mile 11. After mile 11 it would be a push to the finish. Along the way we stopped a few times for some character pictures. There weren't as many characters out as they have for the full marathon, but we did get a nice shot with Chip and Dale.
Which ones are Chip and Dale ?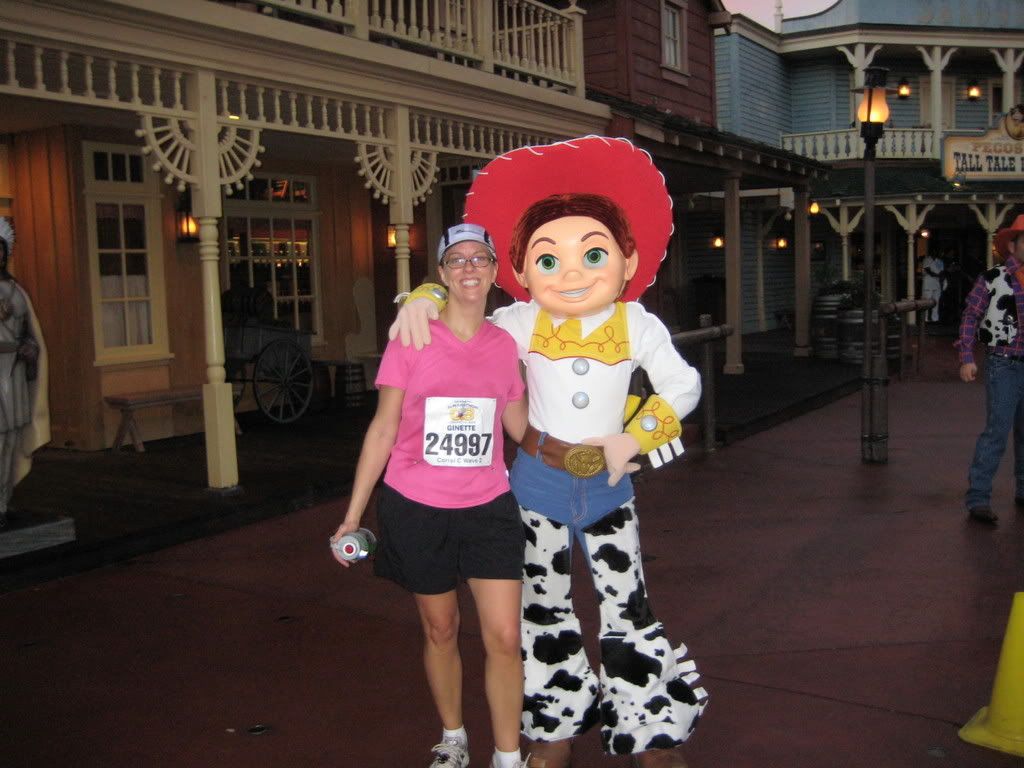 Jesse's hot !
We soared through the first 3 miles and Ginette was feeling great through the 9/1. When we hit 11 she gave it her all and finished in 2:11:29, almost 14 minutes better then last year and a new half marathon PR. She was awesome.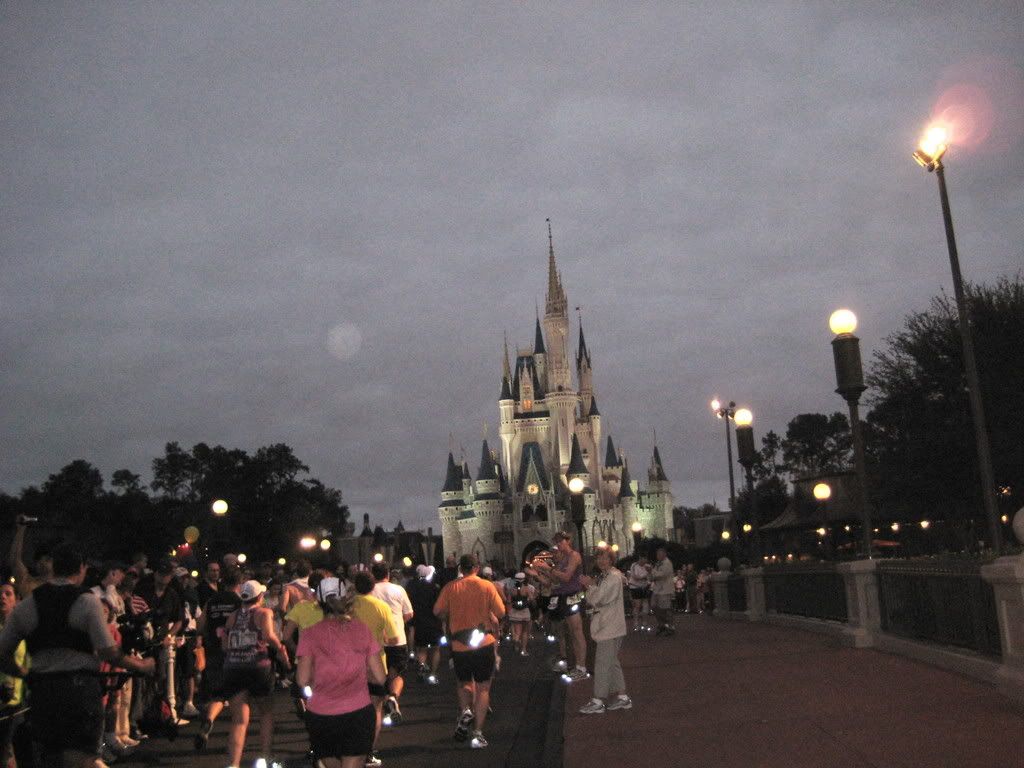 Great view of the castle.
Showing the hardware.
As we headed back to our hotel on the monorail we could see tons of people still out on the race course, all trying to beat the cut-offs and avoid being picked up by the pace bus.
Overall, this was a fun race, very well organized, plenty of fluids....a great experience. Now it is off to the parks with the kids for some roller coasters.....then up again tomorrow at 3:00 A.M. for the Full Marathon.