This will be a much shorter race report then
yesterday's post on the Half Marathon
(I'm too tired to type and the kids are ready to go into the Magic Kingdom.
Bob
will be proud of me as I am sipping on a beer as I type. Make sure to read yesterday's post - Ginette had an amazing race !!
I also decided not to take the camera with me today - I brought it yesterday to take pictures of the wife (and boy was it worth it to get some shots of her new half marathon PR performance), but I decided that after running the half marathon yesterday, I would set a 4:10 goal and I didn't want to lose time taking pictures. So, here are a few shots of the fireworks show from last night....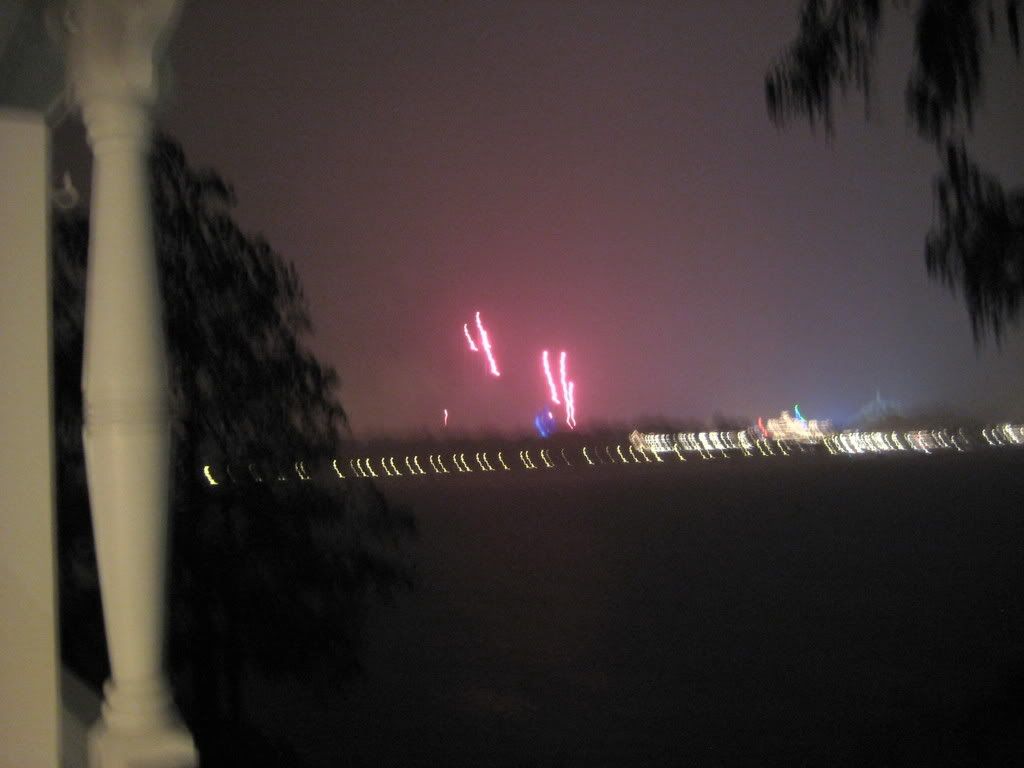 Another 3:00 A.M.
wake up
call today started the day off. I headed off to the Epcot parking lot by around 4:15 - two monorail rides later and a mile walk to the corrals and I was at the start of my fourth
consecutive
Walt Disney World Marathon. They were actually playing the same music and video that they played for the
pre
-race entertainment at yesterday's half marathon...I think they were even using the same script.
The race started at 6:00 A.M.
Coach Lisa
set the plan for the day. The first five miles were at talking pace. I felt fairly good. My legs were not too tired from running the half yesterday. At mile five I went into 10 miles of 14/1. At around mile 7 I met a guy who was running his 15
th
Walt Disney World Marathon (he had run every single one since the race's inception). He had also run
JFK-50
twice, so we had a bit to talk about. At around mile 13 I met a girl from New Jersey who was more worried about making her 4:00 P.M. flight and the
Nor'easter
that we are supposed to get on the East coast tonight then the race...she was fun to talk to.
At mile 15
Coach Lisa
threw in some speed training. 2 minutes of hard effort / 3 minutes of easy effort for 5 miles (to mile 20) was followed by 3 minutes of hard effort / 2 minutes of easy effort for 3 miles (to mile 23). This actually helped the miles tick off. At mile 23 it was go for it.
Ginette
came out to cheer me on at mile 12 (which was actually in front of our hotel). She brought the girls out to see me at mile 25 in the Animal Kingdom. It was great to see them.
I had three goals for today. First and foremost, finish and get the Goofy
medal
. Check. Second was to run the first half of the race faster then
Ginette
and I had run the Half Marathon yesterday. Check. Third was to finish today in under 4:10. Check. I came in at 4:09:56 (whew !).
Here's my HR data for today's run :
I'm looking forward to a few days of rest and easy training...maybe some swimming and an easy run to
loosen
up the legs, and, of course, lots of fun with the family before we return to New York on Friday. Off we go to the Magic Kingdom.
GO GIANTS !!!