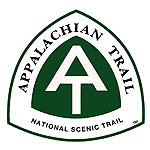 In the early morning hours of Tuesday, August 5, 2008,
Karl Meltzer
set off on an epic journey. His quest - to set the
Appalachian Trail
speed record by running the entire length of the AT (2,174 miles) in less than 47 days. To say that this task is daunting would be an understatement. So far, Karl has had to deal with torrential rains, trail flooding, river crossings, and so on and so forth. Yet, the man keeps on moving, with the potential of coming face to face with the A.T.'s major hazards : severe weather, black bears, steep grades, limited water and venomous snakes. You can follow Karl's progress at
Where's Karl.com
and enjoy various pictures, videos and commentary.
The Appalachian National Scenic Trail (most commonly known as the Appalachian Trail or "The A.T."), is a hiking trail that extends approximately 2,175 miles from Katahdin in Maine to Springer Mountain in Georgia. Thirty trail clubs various partnerships maintain the trail. The A.T. is, of course, famous for its many hikers. Those who attempt to hike the entire A.T. in a single season are called "thru-hikers", the first of which was Earl Shaffer. The A.T. passes through Georgia, North Carolina, Tennessee, Virginia, West Virginia, Maryland, Pennsylvania, New Jersey, New York, Connecticut, Massachusetts, Vermont, New Hampshire, and Maine. The trail was conceived by Benton MacKaye, a forester who wrote his original plan shortly after the death of his wife in 1921. MacKaye's idea detailed a grand trail that would connect a series of farms and wilderness work/study camps for city-dwellers. In 1922, at the suggestion of Major William A. Welch, director of the Palisades Interstate Park Commission, his idea was publicized by Raymond H. Torrey with a story in the
New York Evening Post
under a full-page banner headline reading "A Great Trail from Maine to Georgia!" The idea was quickly adopted by the new Palisades Interstate Park Trail Conference as their main project, and on October 7, 1923, the first section of the trail, from Bear Mountain west through Harriman State Park to Arden, New York, was opened.
The Appalachian Trail is relatively safe and most hazards are related to weather conditions, human error, plants, animals, diseases, and fellow humans encountered along the trail. Many animals live around the trail, with bears, snakes, and wild boars posing the greatest threat to human safety. Several rodent and bug borne illnesses are also a potential hazard. In scattered instances, foxes, raccoons, and other small animals may bite hikers, posing risk of rabies and other diseases. There has been one reported case (in 1993) of hantavirus (HPS), a rare but dangerous rodent-borne disease affecting the lungs. Poison ivy is common the length of the trail, and more plentiful in the South. Weather conditions can vary on the A.T. Hiking season of the trail generally starts in mid to late spring, which period can foster extreme heat. Further north and at higher elevations, the weather can be intensely cold, with strong winds, hail or snow storms and reduced visibility.
The A.T. has even seen its share of violent crime, mostly as a result of non-hikers crossing paths with A.T. hikers. In May of 1996, two women were abducted, bound and murdered near the trail in Shenandoah National Park. A suspect was later discovered harassing a female biker in the vicinity but charges against him were eventually dropped, and the case remains unsolved. The 1996 Williams/Winans murders are the 8th an 9th murders on the trail since the first reported homicide in Georgia in 1974. These include the notorious Ramsey/Mountford murder in 1981. On May 6, 2008, two fisherman from Virginia were shot, but survived near the trail in Giles County, Virginia, by the man behind the Ramsey/Mountford murders, Randall Lee Smith, who had recently met them not far from the 1981 murder site.
As previously mentioned, trail hikers who attempt to complete the entire trail in a single season are called "thru-hikers". In 1948, Earl Shaffer completing the first documented thru-hike. In 1994, a story appeared in the Appalachian Trailway News describing a 121-day Maine to Georgia thru-hike in 1936 by six Boy Scouts from the Bronx. That story has been accepted by some members of Appalachian Long Distance Hikers Association (though a great deal of doubt has also been expressed). The earlier thru-hike has never been verified or accepted by any responsible hiking organization or group and Shaffer's 1948 journey remains universally recognized as the first A.T. thru-hike.
Rugged terrain and cold weather during the spring and fall make thru-hiking difficult. Traditionally, only about 10% to 15% of those who make the attempt report to the Appalachian Trail Conservancy that they completed it. However, since 2001, the number of people starting out in Georgia to do a thru-hike (or at least registering to do so) has dropped considerably, yet the number of people reporting that they have completed a thru-hike has remained approximately the same. This has resulted in an apparent increase in the completion rate to 29% (as of 2006). As of 2007, the total number of reported thru-hike completions since the 1930s was 9,583. Completion generally requires five to seven months, although some have done it in three months, and several trail runners have completed the trail in less time.
The current unofficial speed record for through-hiking the A.T. was set by trail runner Andrew Thompson in 2005 - 47 days, 13 hours and 31 minutes. 38 days from now, Karl Meltzer may have something to say about that.
Where's Karl.com
is a great way to follow Karl's attempt at setting the speed record. At
Where's Karl.com
you can find numerous photos and videos (a few of my favorites are linked below) that appear to be uploaded on a daily basis, as well as blog posts detailing the day's events. There has even been a running photo submission project where readers have sent in pictures of their various "round beards" - to match Karl's quest for the "round beard". If you are interested in joining Karl for a portion of his epic run, Kar'ls preliminary itinerary is as follows (of course, make sure to check out
Where's Karl.com
to confirm his whereabouts) :
Day 1. Summit of Mt. Kathadin-So. Nahmakanta Lake. 41+mi. Plus Kathadin summit.Day 2. So. Nahmakanta Lake-The Hermitage. 43miDay 3. The Hermitage-Shirley Blanchard Road. 38miDay 4. Shirley Blanchard Road-Bog Brook Road. 50miDay 5. Bog Brook Road-Caribou Valley Road. 26mi Day 6. Caribou Valley Road-South Arm Road. 49mi Day 7. South Arm Road-Hogan Road. 51mi Day 8. Hogan Road-Crawford Notch. 47mi Day 9. Crawford Notch-Glenncliff. 52miDay 10. Glencliff-Rt. 14-Hickory Ridge Road. 47miDay 11. Hickory Ridge Road-Upper Cold River Road. 55mi Day 12. Upper Cold River Road-Arlington W, Wardsboro Road. 55mi Day 13. Arlington W, Wardsboro Road-Rt 2 North Adams. 42mi Day 14. Rt 2 North Adams-Goose Pond Road. 52miDay 15. Goose Pond Road-Rt 41 Salisbury. 50miDay 16. Rt 41 Salisbury-Hoyt Road. 47mi Day 17. Hoyt Road-NY Rt 9D. 46miDay 18. NY Rt 9D-Barrett Road. 46miDay 19. Barrett Road-Blue Mountain Lakes Road. 50miDay 20. Blue Mountain Lakes Road-Lehigh Gap Rt 248. 45miDay 21. Lehigh Gap Rt 248-PA Rt 46 Port Clinton. 39mi Day 22. PA Rt 46 Port Clinton-PA Rt 325. 52miDay 23. PA Rt 325-Ledigh Drive. 45mi Day 24. Ledigh Drive-PA Rt 233. 47mi Day 25. PA Rt 233-Weverton Road Parking Lot. 52miDay 26. Weverton Road Parking Lot-VA Rt 55 Manassas Gap. 47miDay 27, 28, 29 Manassas Gap is at Mile #1218. VA Rt 56 at Tye River mi. #1363 There are multiple road crossings on the Blue Ridge Parkway in this section. Day 30. VA Rt 56 Tye River-James River Footbridge. 48miDay 31. James River Footbridge-Black Horst Gap. 44miDay 32. Black Horst Gap-VA Rt 620. 48miDay 33. VA Rt 620-VA 635 Stony Creek Valley. 39miDay 34. VA 635 Stony Creek Valley-Kimberling Creek. 43mi Day 35. Kimberling Creek-USFS 222 VA 625 Poor Valley. 45miDay 36. USFS 222 VA 625 Poor Valley-VA 16, VA 650 Dickey Gap. 46miDay 37. VA 650 Dickey Gap-US 58 Straight Branch. 44miDay 38. US 58 Straight Branch-US 321. 46miDay 39. US 321-Carvers Gap. 40miDay 40. Carvers Gap-US 19W, TN 36 Spivey Gap. 44miDay 41. US 19W, TN 36 Spivey Gap-TN 70, TN 208 Allen Gap. 42miDay 42. TN 70, TN 208 Allen Gap-Waterville School Road. 47mi Day 43. Waterville School Road-US 441 Newfound Gap. 33miDay 44. US 441 Newfound Gap-No. end of Fontana Dam. 38miDay 45. No. end of Fontana Dam-NC 1310 Wayah Gap. 48miDay 46. NC 1310 Wayah Gap-NC 71 Deep Gap. 29miDay 47. NC 71 Deep Gap-GE 348 Hogpen Gap. 47miDay 48. GE 348 Hogpen Gap-Springer Mountain Summit. 39mi
Here are some links to great videos of Karl in action :
River Crossing
Another River Crossing
Trail Slogging
Video from West Peak
Readers Note : A vast majority of the information detailed in this post was obtained from one of our favorite sources of information,
Wikipedia
. You can read more about the A.T. (including a discussion on the A.T.'s presence in each state through which it passes) at
Wikipedia's A.T. page
.