Three to four inches of snow blanketed
Rockefeller State Park
for today's training run that became the first annual Rockefeller Fat Ass Snow Marathon. The actual distance covered was about 26.6 miles, which, due to deep snow (in spots) and tricky footing took nearly 6 hours to cover.
5 runners started the self-supported event at 8:00 AM - Wayne Bates, Emmy Stocker, Doug Vaughn, Tom Triumph and the author. The course consisted of two 3-hour loops at
Rockefeller State Park
on snow covered carriage trails, with 3,280 feet of elevation gain and loss. Many congrats to all of the finishers, especialy Emmy who also put in a 20-mile road run yesterday.
I tested the
Osprey Talon 22 pack
(had it filled with about 10 pounds) and found it to be fantastic. I also used the
Drymax Cold Weather Running Socks
, and even though my feed were soaking wet by the end of the run, not a single blister to talk about.
Below is a collection of images taken from the trails, as well as a map of the course.
View Larger Map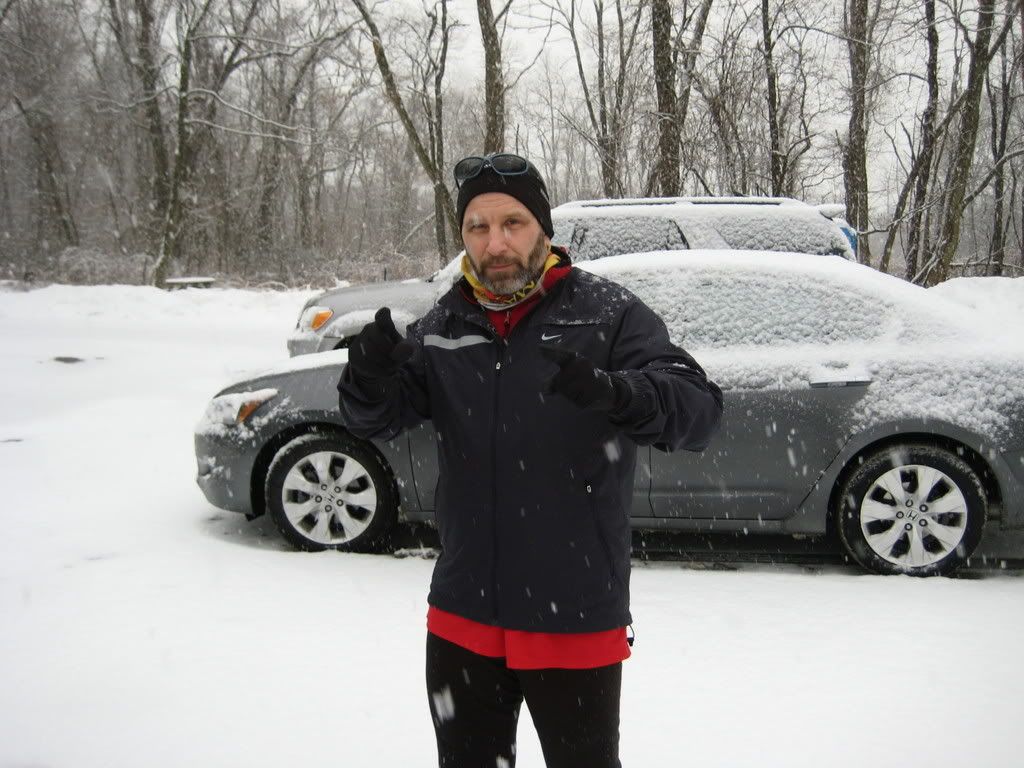 Tom, ready to roll.
Emmy and Tom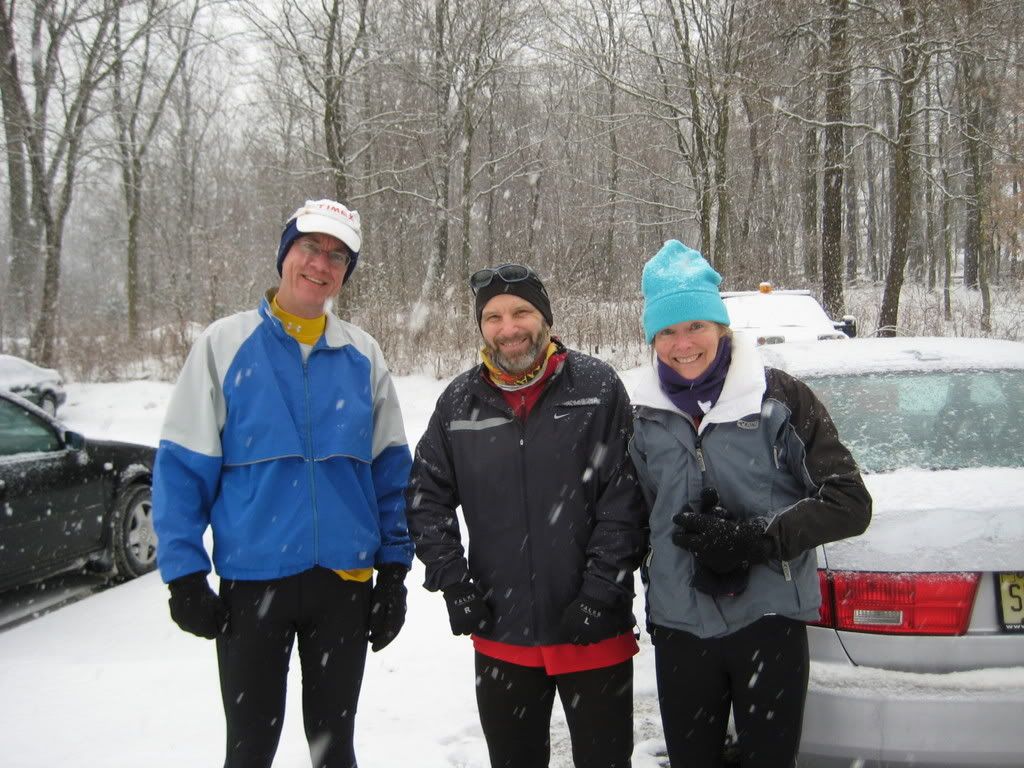 Doug, Emmy and Tom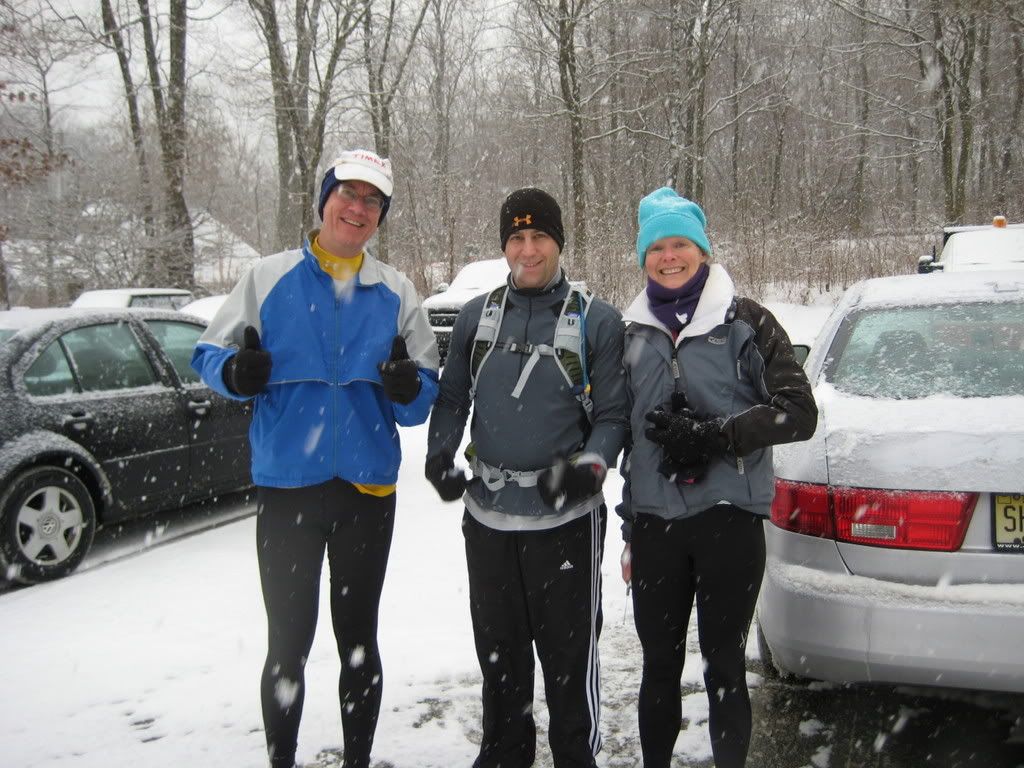 Doug, Me and Emmy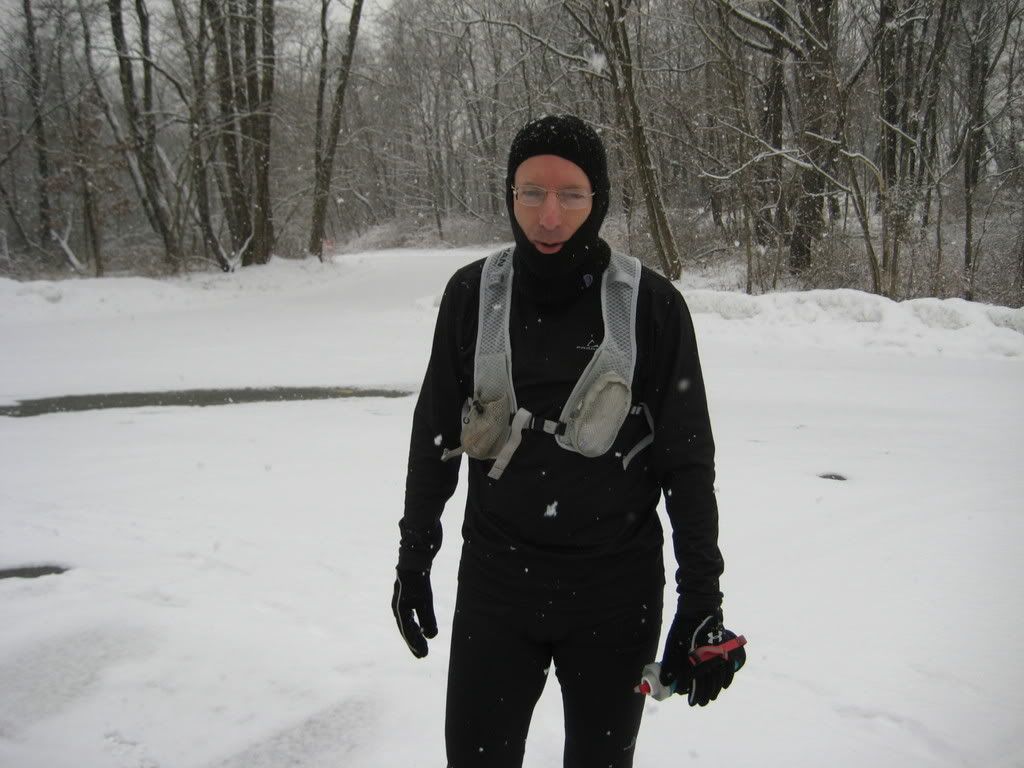 Wayne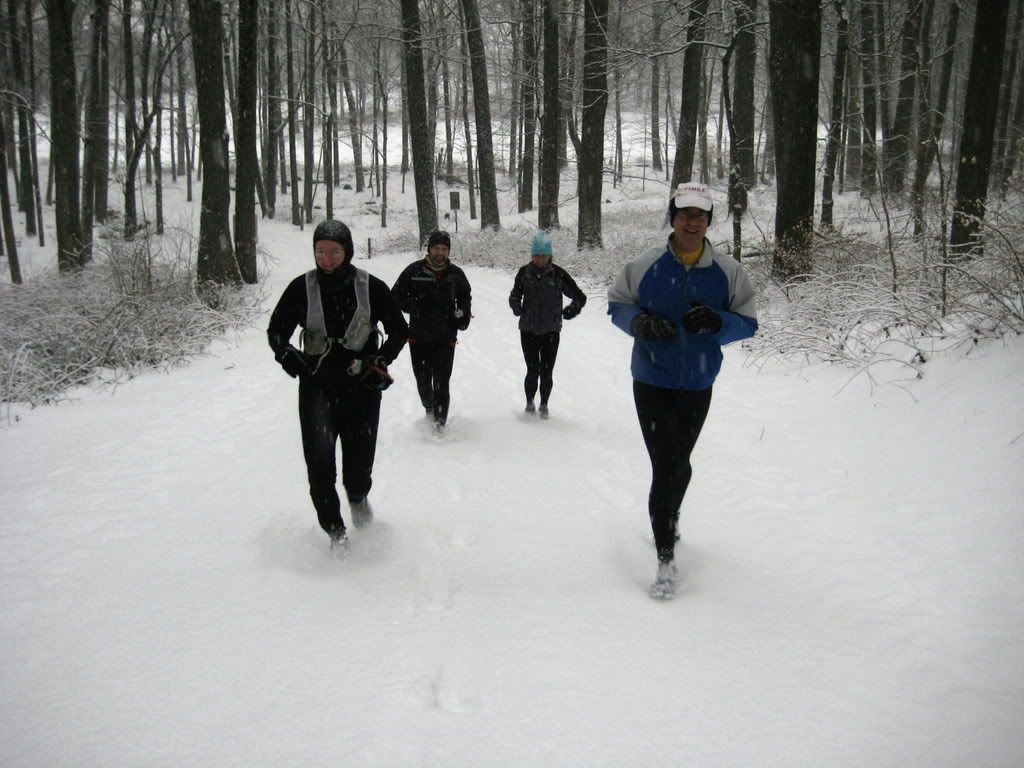 The Lead Pack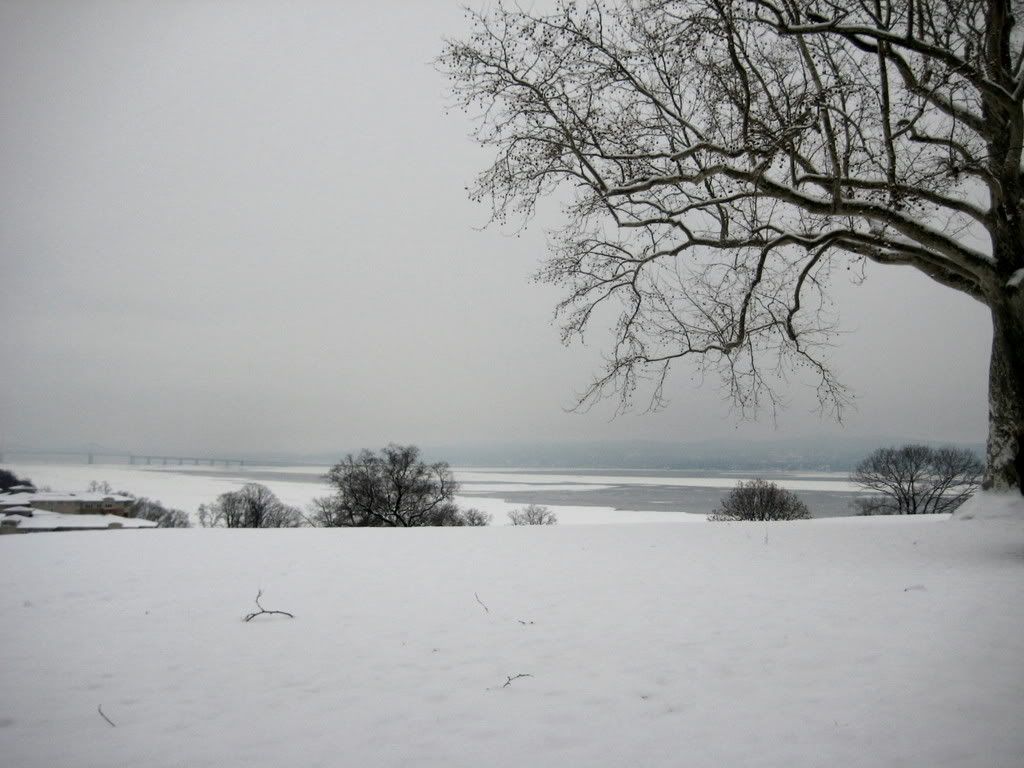 View of the Hudson River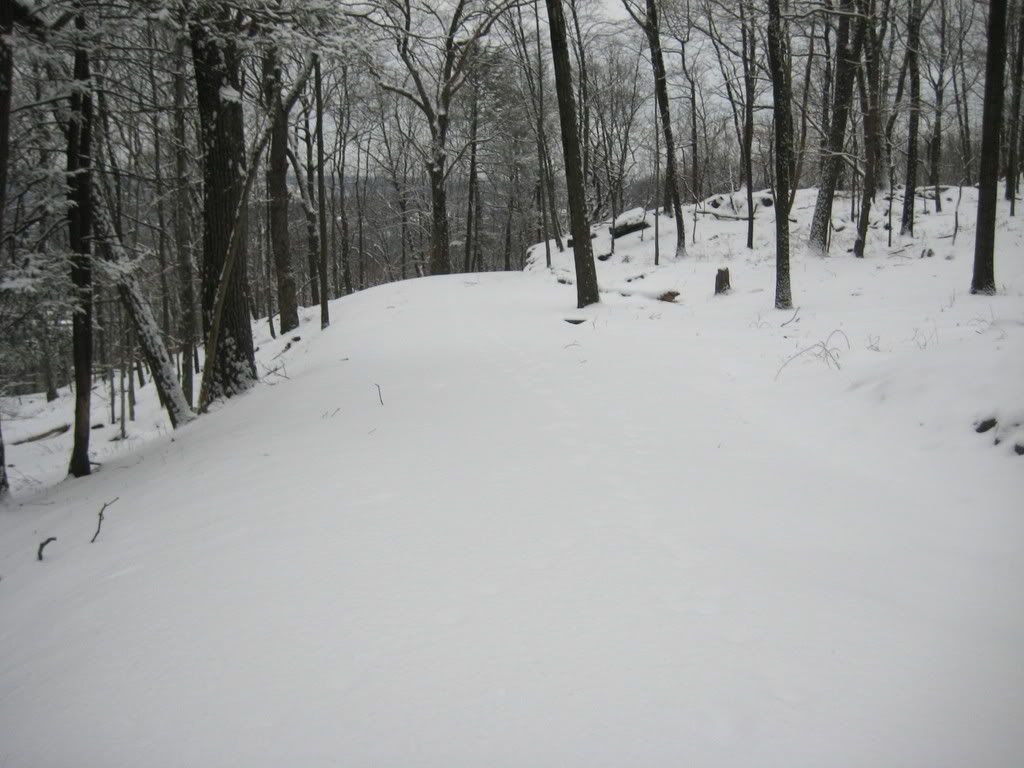 Most of the trails looked like this.
Tom took a nap at the 20-mile mark.....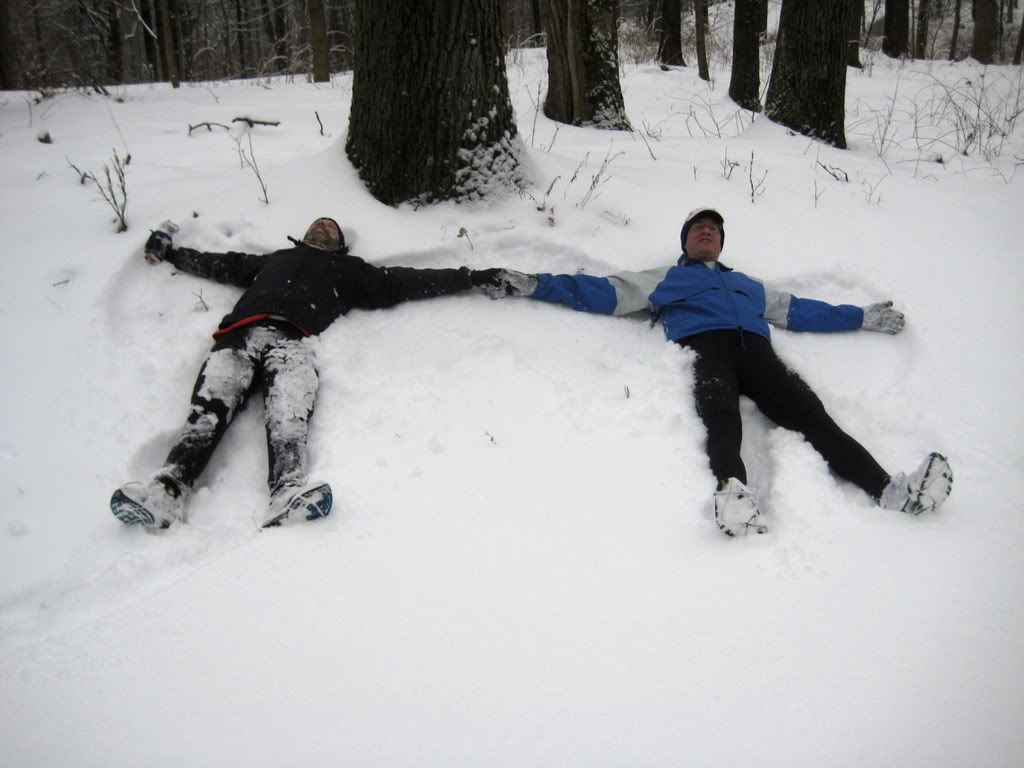 ....but woke to do snow angels with Doug.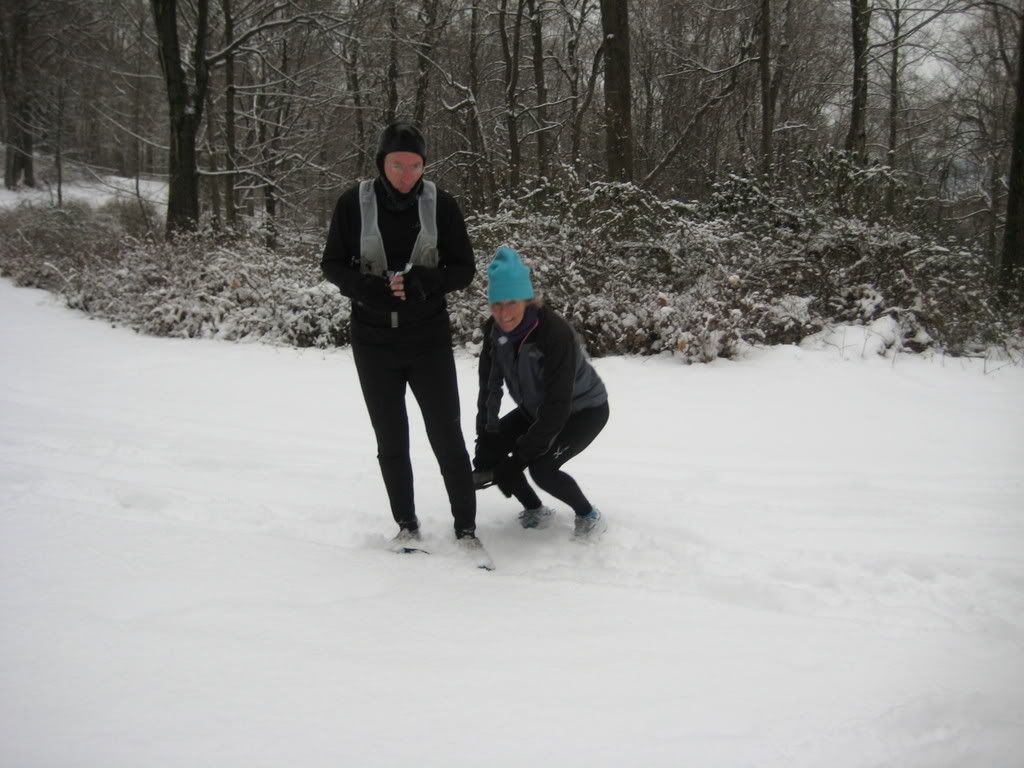 Wayne and Emmy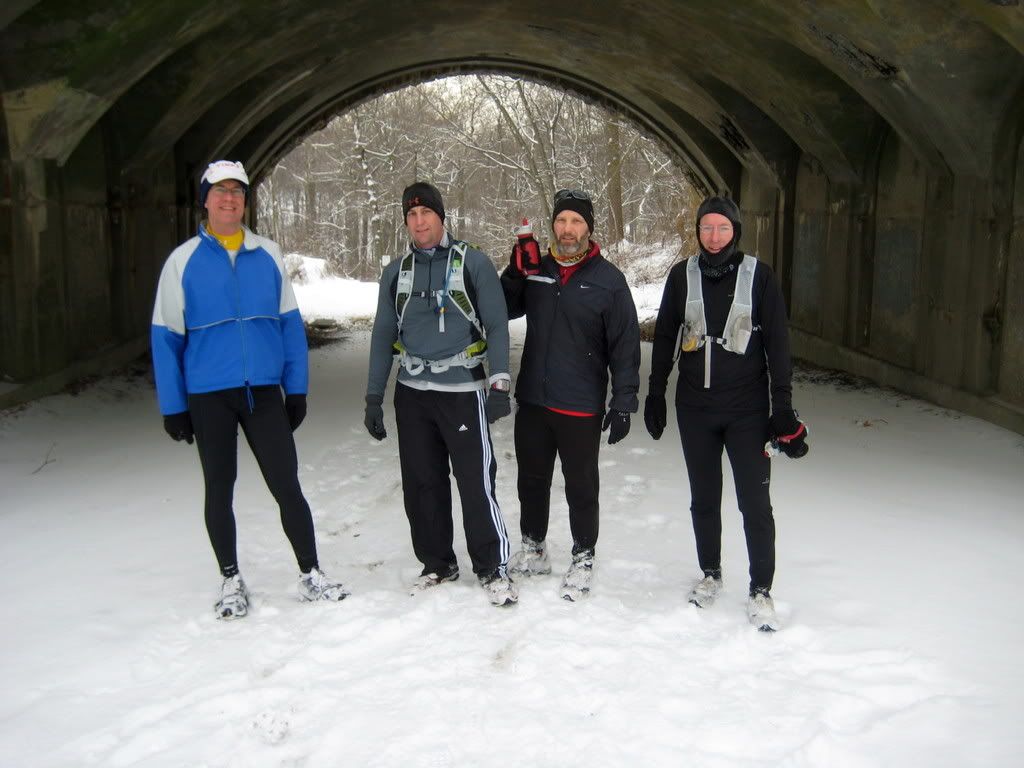 Doug, Me, Tom and Wayne (thanks for taking the pic, Emmy)